Guide For New Users
When you load up a game with the online features provided by this site you'll see the following message if you don't have an account. In order to make use of the online features you will need to allow "Game.exe" or "RGSS Player" (might vary depending on your filewall) access to the internet. Some game data is gathered if and only if you choose to play online. The data gathered can be found on the data page.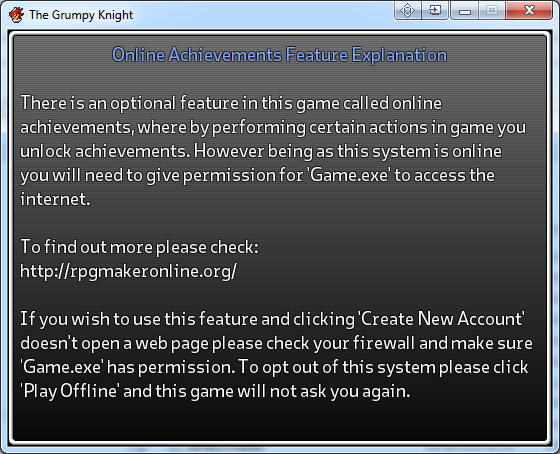 The main account selection menu looks like this. If you choose play offline and you don't have any accounts then you will not be asked about enabling these features again by the game. If you change your mind in the future you need to go to the folder where the game is installed and delete "playoffline.txt"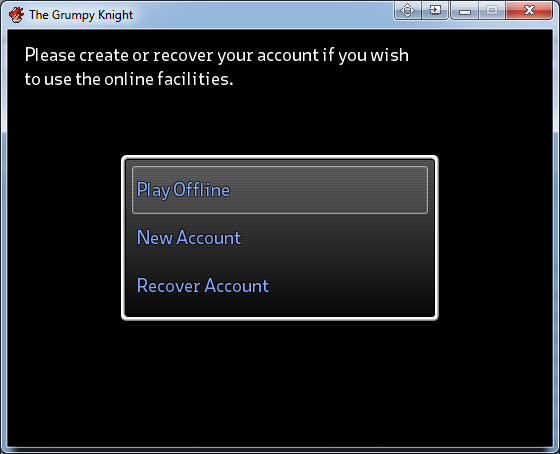 If you click new account then the game will open a web page where you can register. The game will go to this screen (if you click recover the game will also open this screen but not open the web page). Here you should input your account's code which can by found under "My Account" on this website.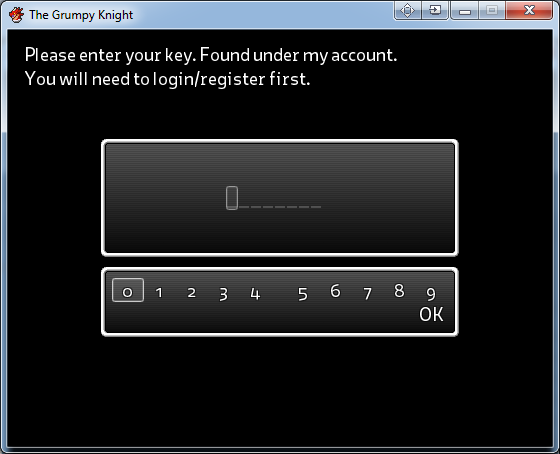 The game will then start and you'll be logged into your account in game. In future when you load the game you will see your account listed and can choose it without entering your code again.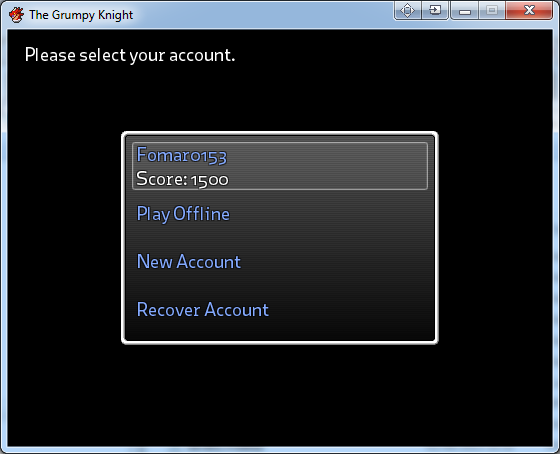 Pushing Tab on the keyboard when you are logged into your account will bring up the overlay menu.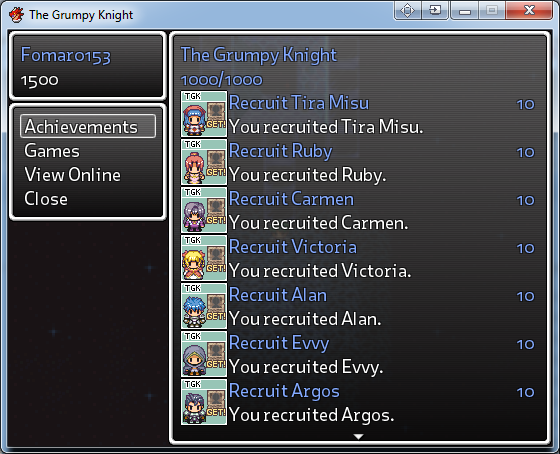 Here you can view the game's achievements and the achivements of any other game you've played. You can also open up this website from the overlay menu.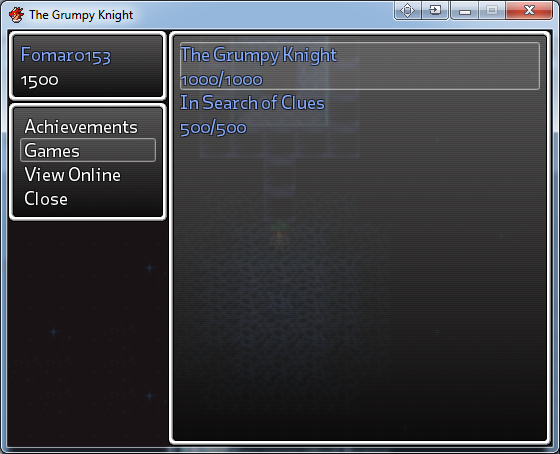 When you unlock an achievement the screen will dim and you will be informed you unlocked the achievement. It usually takes no more than a few seconds to upload the achievement online. If you could refrain from closing the game for around 10 seconds after unlocking an achievement then you should be safe.